Best's Review takes a hard look at emerging insurance issues and trends from every angle and evaluates their impact on the marketplace. Each monthly issue provides in-depth coverage of a wide range of topics written by our team of talented journalists and backed by AM Best's extensive database and industry experience. Its critical analysis and thought leadership make Best's Review the insurance industry's most valued magazine.
Online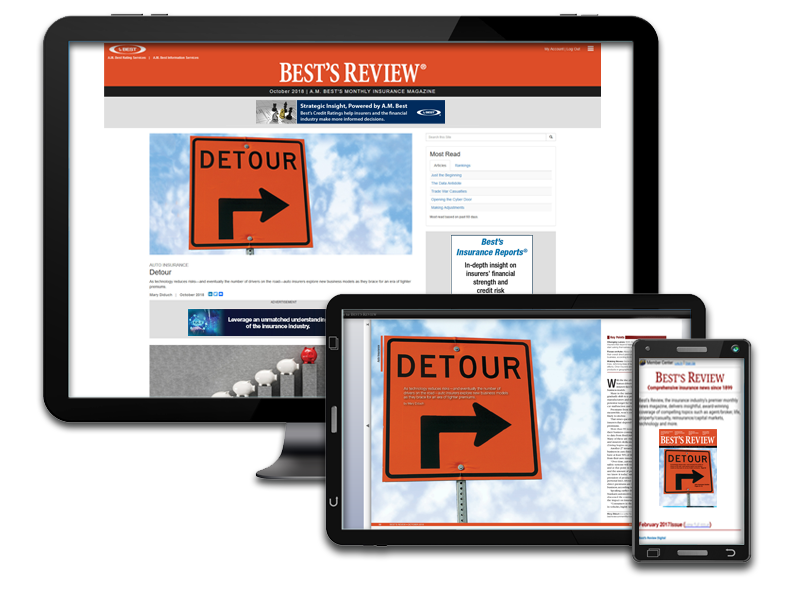 A One-Year Online Subscription includes:
In-depth coverage of featured topics, exclusive Best's Rankings, Best's Credit Rating actions and more
Access to the full interactive PDF edition
Ability to download select data-related content
Links to audio and video interviews
Instant access to versatile, mobile-friendly format
"What AM Best Says," featuring excerpts from special reports, briefings and market segment reports
BestDay®, our daily digest of insurance news delivered via email or online, in audio and video formats
Executive Changes and Industry Updates that keep you current on insurance industry events
Online archived articles dating back to 2000
Online version of Best's Guide to Understanding the Insurance Industry, which provides insurance industry basic information
Special Half-Price Offer: $37.50 ($75 Value)
Online & Print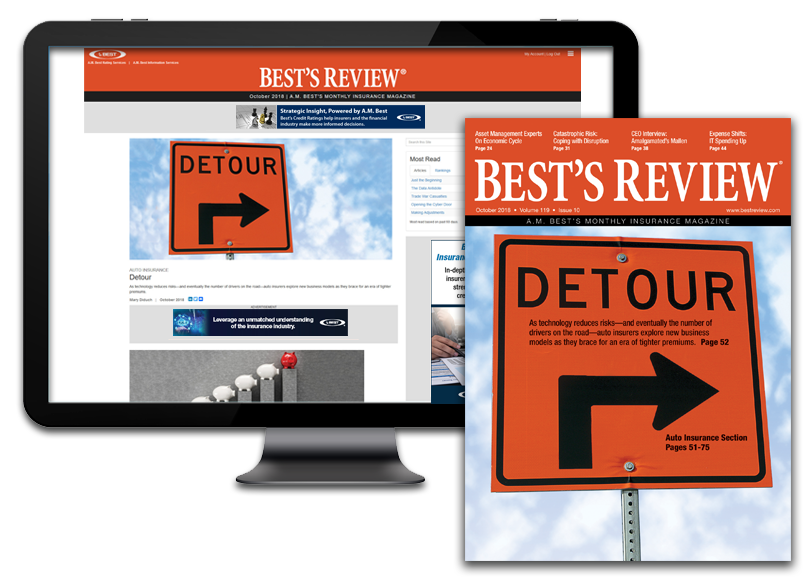 A One-Year Print Subscription includes all components of the Online Subscription, plus:
Monthly printed issues of Best's Review magazine
Special Half-Price Offer: $37.50 ($75 Value)
View the Best's Review editorial calendar.
Licensing to reproduce news articles is available.
<!###CONTENT:END###>