Best's Insurance Reports

About Best's Insurance Reports
Best's Insurance Reports is an indispensable resource for understanding the creditworthiness and financial strength of insurance companies. It offers the details and analysis behind Best's Credit Ratings, the latest financial data and company information, along with tools and features to enhance your research.
---
Benefits of Best's Insurance Reports

Take an up-close look at AM Best's evaluation of insurance companies' balance sheet strength, operating performance, business profile and enterprise risk management.

Gain insight from financial metrics and qualitative factors considered during our analytical process when Best's Credit Ratings are assigned.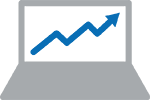 Inform your analysis with the latest financial data and company information.

Benchmark companies against peers or industry composites.

Understand insurance corporations' structure and the impact of holding companies on subsidiaries' overall financial strength.

Monitor insurers' creditworthiness and changes to their ratings with custom alerts.
---
Solution For
Insurers
Reinsurers
Brokers
Consultants
Asset Managers
Technology Providers
Law Firms
Investment Firms
Agents
---
Product Features
Current and historical Best's Credit Ratings, for AM Best's independent opinion of insurers' financial strength and ability to meet ongoing policy and contract obligations
Current and historical Best's Credit Reports, for in-depth analysis of rating units evaluated during AM Best's rating process
Best's Financial Reports, with current annual financial metrics (including quarterly data for US companies), plus current company information: corporate changes, rating history, M&A, management and more, updated as new information becomes available
A detailed overview of company performance, with key financial indicators, state licensing, corporate structure, data structure and more
Multiple search options
Export feature to download reports for single or multiple companies, in whole or in part
Peer selection tool to find peers for any US insurer
Company ranking tool to find US companies based on their ranking for selected key financial fields
Officers and directors details for prospecting and marketing
Corporate changes search, including M&A
Alert service for changes to ratings, reports, news and other company information
Daily and monthly news, with the option to add all AM Best news and research
Access online and via Excel (Excel access is to build custom templates and evaluate the data included in the subscription)
Request More Information Brochure Order P/C, US/CN Order L/H, US/CN Order L/NL, Non US
<!###CONTENT:END###>