<!###CONTENT:BEGIN###>
The History of AM Best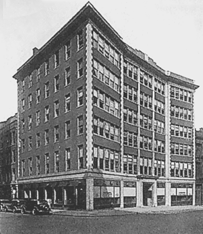 Alfred Best founded the Alfred M. Best Company in 1899, operating out of a single room in New York's financial district. The company acquired its own office building on nearby Fulton Street in 1920, where it did business for 45 years. In 1965, the growing company relocated to Morristown, N.J., and again in 1974 to its present global headquarters in Oldwick, NJ.

AM Best continues to expand its coverage of the global insurance industry with offices in the following locations:
London (1997)
Hong Kong (2000)
Dubai (2012)
Mexico City (2014)
Singapore (2015)
Amsterdam (2018)
Over the past ten years, AM Best has received recognition for providing objective rating services to the global insurance industry, including Best Rating Agency from the Reactions Global Awards and the Intelligent Insurer's Global Awards. AM Best also continues to provide critical insurance insight and thought leadership through financial data and analysis; news coverage; underwriting, loss control and claims resources; and many other products.

In these changing times, one value remains constant: AM Best's commitment to providing timely, accurate and complete insurance information and services that meet the needs of the industry.

Check out our Chronology of Events for a complete company history.
<!###CONTENT:END###>