<!###CONTENT:BEGIN###>
Best's Statement File - Property/Casualty, US
Best's Statement File - Life/Health, US
Already a subscriber?
Access your product via BestLink:
(registration required)
To order, please call:
(908) 439-2200, ext. 5311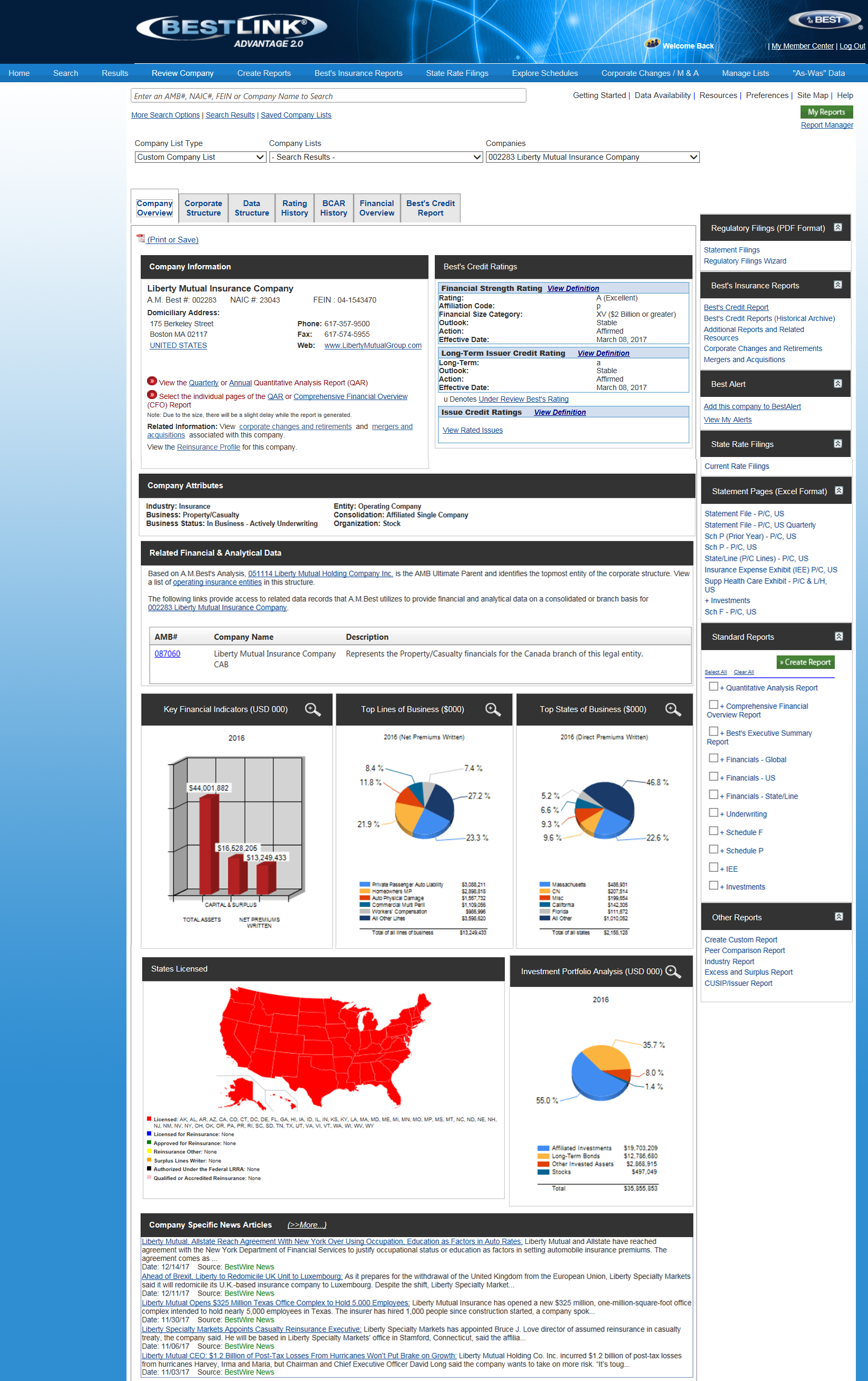 View detailed information on the Review Company page.
Take advantage of A.M. Best's unique perspective and experience to get a complete picture of the insurance industry. Best's Statement File lets you research single insurers, groups and industry composites with data from thousands of quarterly and annual statements as filed with the National Association of Insurance Commissioners (NAIC) and A.M. Best.
Use Best's Statement File to:
Your purchase includes:*
Important Links:
Phone orders and inquiries: (908) 439-2200 ext. 5311
*The Property/Casualty and Life/Health editions are sold separately.
<!###CONTENT:END###>