<!###CONTENT:BEGIN###>
Best's Statement File - United Kingdom
To order by phone:
In the US call +1 (908) 439-2200 ext. 5803
In Europe call +44 20 7397 0290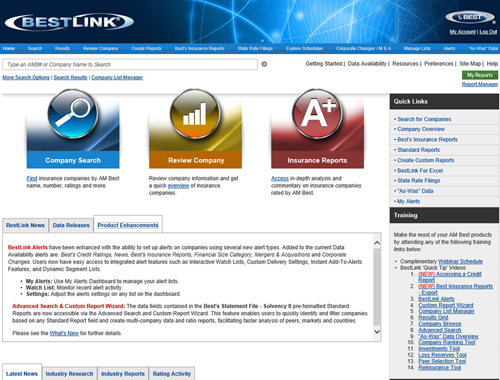 BestLink is a one-stop resource for in-depth insurer information.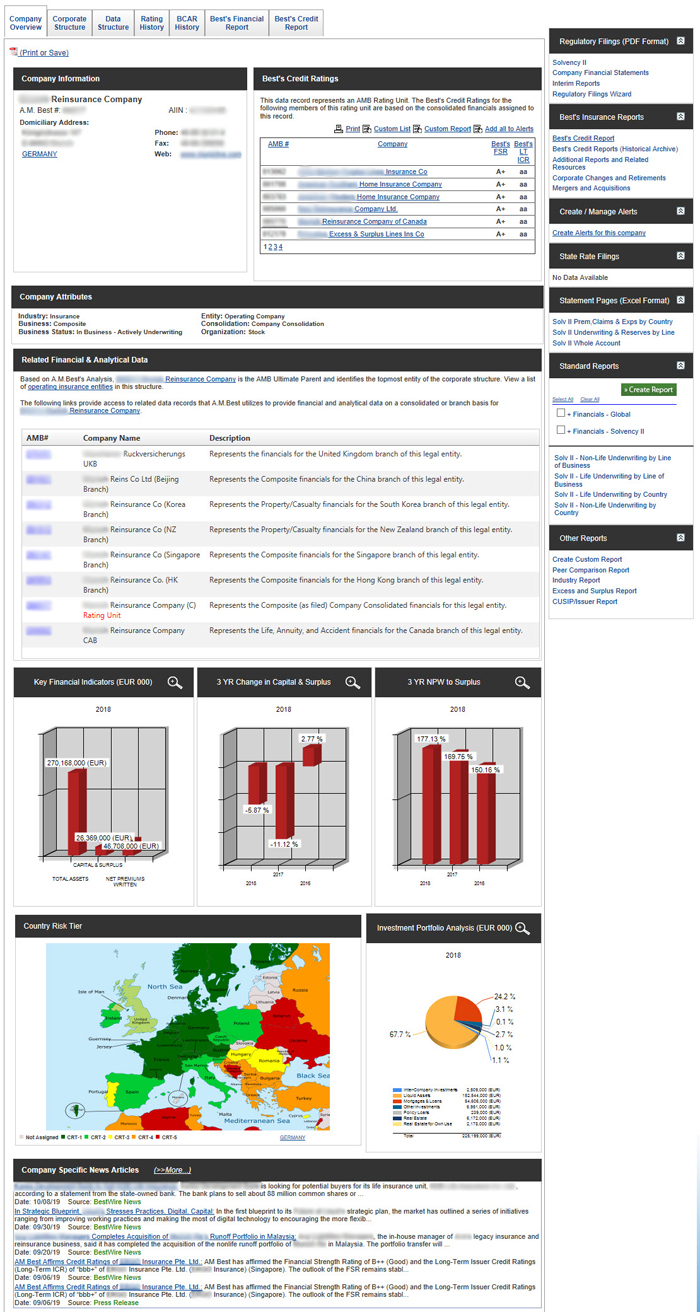 Access UK insurer information online with BestLink.
While UK regulatory data for 2016 onward is now available via the new Best's Statement File - Solvency II system, the UK PRA regulatory returns data for 2015 and prior provides an essential resource for those seeking to analyze the past performance and reserving of U.K.-authorized insurers. Assessment of UK insurers, groups and the market for 2015 and prior is simple, efficient and revealing with the easy-to-navigate BestLink service.
Access essential analysis and data unique to PRA returns.
Provide detailed data to populate your data models for Solvency II analysis.
Access the latest rating and financial data online with BestLink.
Research and compare specific insurers or reinsurers.
Perform peer and market-trend analysis.
Analyze and compare premiums, reserving and claims development by non-life lines of business.
Analyze market share and profitability by market sector.
Access 10 years of PDF copies of original PRA returns.
Create and print custom reports for individual companies.
Export data to other applications.
Your purchase includes:
Life and non-life consolidated group records
Life and non-life market records
Two databases of insurers, life and non-life, with data from the 1983, 1996 and 2005 regulation formats, complete with source references

In the non-life database:

Returns data for year-ends 1981 to 2015 for over 580 U.K. general insurers and reinsurers
DTI/HMT/PRA returns data from all cells of all forms, from 1981 to 2015

In the life database:

Returns data for more than 350 U.K. Life Insurance Offices and Friendly Societies
DTI/HMT/PRA returns data from all cells of all forms, from 1988 to 2015

Exhaustive standard report and analysis options, including balance sheet, premiums, expenses, surplus distribution, revenue account, new business, solvency and loss development triangulations
Comprehensive analysis capabilities, including as-filed regulatory returns data, in-depth company analysis and multi-company tabulated reports
PDF copies of complete PRA returns online
A Ratio Builder that lets you create ratios and reports to your specifications.
BestAlert Service, A.M. Best's company-tracking and email notification system
Best's Review - Digital, A.M. Best's award-winning monthly magazine
Best's Insurance News & Analysis, A.M. Best's comprehensive insurance news service
Phone orders and inquiries: In Europe, call +44 20 7397 0290. In the U.S. call (908) 439-2200, ext. 5311.
<!###CONTENT:END###>