<!###CONTENT:BEGIN###>
Best's State/Line
(Life Lines) - L/H, US
To order by phone:
(908) 439-2200, ext. 5311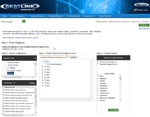 View statement pages for relevant companies.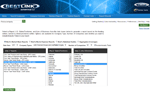 Access 5- and 11-year market-share trend studies.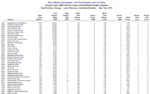 Best's Market Share Report
Find out who the major players are in key states, individual lines or broad sectors of the US life/health market: Best's State/Line (Life Lines) helps you determine market share and examine underwriting performance in 16 separate life lines.
Analyze market share and loss experience by company, line and state
Benchmark a company's performance against that of a peer, group or market over time, for a big-picture view of key markets.
Consult A.M. Best-calculated ratios, ranking information and market share, or generate custom state and line summations.
Follow market share and underwriting trends in lines or line combinations.
Determine market trends over an 11-year period to make informed product development decisions and decide whether to enter or withdraw from a market.
Determine a company's degree of exposure to certain types of losses, and evaluate insurers for merger or investment potential.
Enjoy product access through BestLink online, BestLink for Excel and FTP (contact us for FTP details and pricing).
Your purchase includes:
Data:

Up to 11 years of data from Page 24 of the NAIC Annual Statements for approximately 915 life/health companies
Results in 16 separate life lines in all 50 states, plus Washington, DC, Guam, Puerto Rico, American Samoa, Northern Mariana Islands and the US Virgin Islands
Aggregated results for Total Life, Total Annuities, Total Life and Annuities, and other groups of lines
Best's State/Line (Health Lines) - Health, US, with up to 11 years of data from insurers' health statement blanks

Reports:

Best's Market Share Reports: Eleven- and Five-Year Trend Studies, plus One-Year Premium and Loss Studies, to show you the leading writers in the states or lines you choose

Tools:

A Peer Selection tool for US insurance companies
A Company Ranking tool to create reports showing top US insurers, based on key financial fields like direct premiums written, net premiums written, assets and other criteria

Company Information:

Corporate structure and data structure

Current and historical Best's Financial Strength Ratings and Best's Issuer Credit Ratings

Current and historical Best's Capital Adequacy Ratio (BCAR) scores

The past six months of rate, rule and form filings for US companies that have filed P/C policies

Best's Corporate Changes & Retirements, going back to 1819

Access to:
Important Links
Phone orders and inquiries: US: (908) 439-2200, ext. 5311; Europe: +44 20 7397 0290
<!###CONTENT:END###>