<!###CONTENT:BEGIN###>
Best's Key Rating Guide
Property/Casualty - U.S. & Canada and Life/Health, U.S. & Canada
To order online:
To order by phone:
(800) 424-2378 or
(908) 439-2200, ext. 5742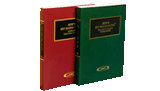 The printed reference is included with your subscription.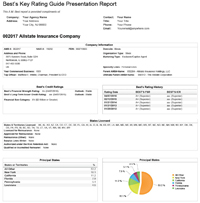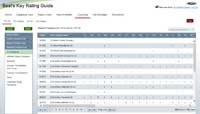 States Licensed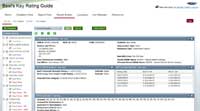 Report Builder
Best's Key Rating Guide has provided the insurance industry with reliable third-party financial data for more than 100 years. The easy-to-use online version offers access to five years of key financial figures and Best's Credit Ratings for thousands of insurance companies and HMOS--plus personalized reports that display information on individual companies in a format ideal for client presentations and proposals.
Become an instant expert:
Review a company's five most recent rating events

.

Determine an insurer's state of domicile and where it's licensed to do business

.

See a dashboard of key financial indicators for each insurer.

Check a company's organization type and specialty lines.
Dig deeper with the online version:
Analyze performance trends over time.

Compare companies' financial results and ratios for peer analysis.

Create customized reports displaying your choice of data for client presentation or research purposes.

View five years of key financial figures for property/casualty and life/health insurers in the US and Canada.

Set alerts to remain updated on companies you care about.
Your purchase includes:
Immediate online access to financial strength ratings and five years of annual financial data on property/casualty or life/health companies operating in the US and Canada, with a companion printed reference

Best's Review magazine
Best's Insurance News & Analysis, A.M. Best's complete news and research service, at the Full News Service level
For additional details about the new online version of
Best's Key Rating Guide, please watch this video.
*Property/Casualty and Life/Health editions sold separately.
<!###CONTENT:END###>