<!###CONTENT:BEGIN###>
Best's Insurance Expense Exhibit - P/C, US
To order by phone:
(908) 439-2200 ext. 5311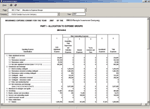 View the underlying statement pages.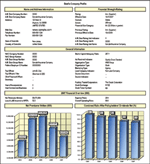 Create standard reports in
BestLink® for Excel®.
Uncover the true costs of providing insurance: Best's Insurance Expense Exhibit shows you property/casualty insurers' expenses in 39 lines of business and 21 popular line combinations, with data from thousands of companies' insurance expense exhibit filings.
Research insurer expenses and expense ratios.
Perform 11-year trend analysis.
Analyze specific data by generating reports based on various combinations of companies and data fields.
Retrieve standard and value-added A.M. Best data from preformatted lists.
Determine a company's top lines of business based on the measurement of your choice, such as Direct Premiums Written.
Enjoy product access through BestLink online, BestLink for Excel and FTP (contact us for FTP details and pricing).
Your purchase includes:
Data:

Eleven years of insurance expense experience data for approximately 3,780 P/C companies, plus 326 financial data fields for each line of business and 130 general information fields

11 years of "As-Was" data, as it was originally filed by insurance companies

Expense results in 39 lines of business and 21 popular line combinations
Data from Part I (Allocation to Expense Groups), Part II (Business Net of Reinsurance) and Part III (Direct Business Written) of the filing
Precalculated A.M. Best loss and expense ratios, including by-line loss, loss-adjustment expense experience and by-line profitability

Online statement pages that open in Excel

Reports:

Company Information:

Corporate structure and data structure

Current and historical Best's Financial Strength Ratings and Best's Issuer Credit Ratings

Current and historical Best's Capital Adequacy Ratio (BCAR) scores

The past six months of rate, rule and form filings for US companies that have filed P/C policies

Best's Corporate Changes & Retirements, going back to 1819

Access to:
Important Links
Phone orders and inquiries: US: (908) 439-2200 ext. 5311; Europe: +44 20 7397 0290
<!###CONTENT:END###>