<!###CONTENT:BEGIN###>
Best's Review - Digital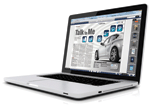 To order by phone,
call Customer Service at:
(800) 424-2378 (U.S. only),
(908) 439-2200, ext. 5742 or
+44 (0)20 7397 0290 (Europe)
Best's Review, covering insurance industry trends, news and leaders, is a must-read for every insurance professional. The digital edition is a replica of the print magazine, enhanced with live links and interactive capabilities for subscribers and advertisers.
Have Best's Review - Digital delivered to your in-box every month and receive:
The same award-winning content as the print edition of

Best's Review

, plus links to audio and video interviews, webinars and more

Online access to an extensive selection of insurance industry resources, directories and listings
Select Best's Statistical Studies compiled from A.M. Best's proprietary database

Access to the Best's Review Web site, a companion to the print and digital editions that includes highlights of the current issue and access to multimedia features

A comprehensive list of professional designations and the sponsoring organization
Online access to archived articles dating back to 2000. You can also purchase single- and multiple-copy reprints of Best's Review articles
Interested in advertising in Best's Review? Access A.M. Best's media kit

or call (908) 439-2200, ext. 5399.
Important Links
Year First Published: 2004
Published: Monthly
Years of Data Included: Archived articles dating back to 2000
Contains Best's Credit Rating Actions: Yes
Price: $65 (one year - U.S.)
Phone orders: Call Customer Service at (800) 424-2378 (U.S.) or (908) 439-2200, ext. 5742, +44 (0)20 7397 0290 (Europe)
<!###CONTENT:END###>